Hello June! Oh well, we are actually almost in the middle of the month..lol! Anyway, how are you all doing out there folks! I have a so busy life. My vacation is almost ending but it is not really a vacation. This is my first holiday leave when I just stayed at home for almost 10 days. The reason is, there is a home renovation going on and I can't go anywhere to have fun.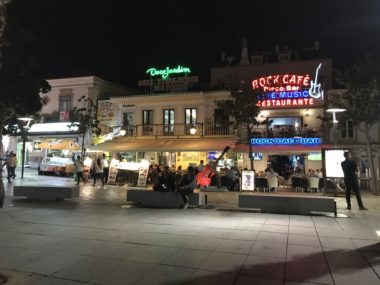 My first vacation leave this year was actually spent in Portugal. I love that country and I am missing it. It was a fun vacation I had visiting various interesting places and cities. I love especially the Algarve region.
The hotel is located in Albufeira. There is like a Las Vegas strip which is only around 10-15 minutes walk from our hotel. I had fun walking around that area especially listening to the different live performances by the band, karaoke singing, music until dawn and what else? For sure a qsc gx5 is being used in one of the bars and restaurants there.
You can find various entertainment in Albufeira. If you are visiting Portugal, don't miss this place in Algarve especially if you love fun, live entertainments, beach, nature, historic sights  and of course the  food.
I had a memorable trip in Portugal. I wish to visit it again!